I'm linking up at
I {Heart} Recess
with my June Monthly Goals! I am so thankful for such a cute way to keep things in perspective!
Personal: Okay, so my home is new but I've been here since November 30th. I haven't decided which furniture I want in my living room. I don't know which color the curtains should be. I'm not sure which kind of comforter I'd like on the bed. Aaahhhhh! Decisions are so tricky, especially when you're a Pisces! Wishy washy is my world!
Family: In true mom fashion, I can't wait to spend EVERY WAKING MINUTE with my son, Sebastian! I want to take him to the pool every chance I get so he can show off his new skills! Last year's swimming lessons were soooo worth it! When hubby is home, he loves to cool off with us and I just love (in that wifey kind of way) when he wears his Baltimore Ravens swim trunks! ;-) Love you, honey! xoxoxo
Health: I've been doing fairly well with my health this year. So far, I lost 12 pounds and would love to keep going. I joined the gym a few months back and have now become best friends with the treadmill and the elliptical. Summer is great because I can really get into making a variety of salads and munching on fruits and veggies. I totally need a fridge in my classroom so I can eat healthier snacks.
School: The school year is coming to a close with just 10 days left to go!!! WOO HOO!!!! I am as antsy as my fifth graders to get this over and done with! I have, however, been sobbing every time I think of them moving on. Try listening to their farewell speeches and not shedding a tear...impossible! I will so miss those cool kiddos! Each of them had a journey and it is so AWESOME to see them check this stage of their lives off of their lists!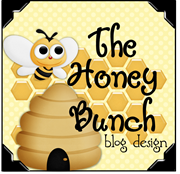 Blog/TpT
: I just got an AMAZING blog redesign over at
Honey Bunch Blog Design
. They made a blog that is sooo me with a mix of fifth grade thrown in! You've gotta love that! I can't wait to bring some new blog friends over to my site to check it out! I blog for all elementary grades but since I'm staying in fifth, I'd like to see more of you over there! As far as TpT goes, I am determined to give summer sales a swift kick in the rear! Last year, my sales in June/July weren't so hot. This year, I am not allowing that to happen! I don't care if I have to create and market EVERY.SINGLE.DAY. from sun up 'til sun down (aside from swimming and spending time with my son of course!) in order to make my goals become a REALITY! How's that Oprah?!? ;-)
Check out my newest resource for the end of the school year by clicking on the preview below! It's a writing activity and a craftivity all in one!

Read
: I am so interested to read "The Ultimate Guide to Pinterest for Business." My best friend, Sharon Winter, over at
Animal Crackers and Apple Juice
is featured in this guide! All of her boards are mentioned and I am sooo lucky to have one of those boards! Thank you, Shar!!! I am interested to see what kind of advice is offered for growing my small business through Pinterest. I am at approximately 14,500 followers and counting! Come and join me if you haven't already! Just click on the "P" on the sidebar and hit "follow" once you're there!

If you want to link up your June Monthly Goals, just head here:
Thanks for hanging out! Have an EXCITING SUMMER!!!